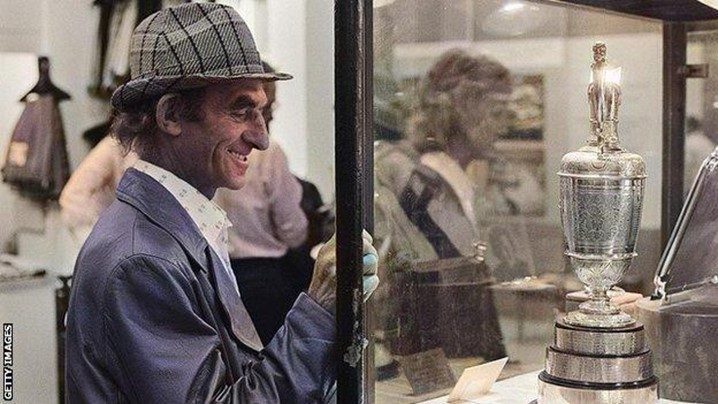 Maurice Flitcroft was a crane operator working at a shipyard in North-East England. He was 44 years old in October 1974 when he did something ordinary. He watched a golf tournament. Nobody knew that watching that tournament that afternoon in front of his brand-new color-tv would be a life-changing event. It was the day when Maurice decided to become a golfer… one who would write history.
He did not have much spare time, but began to borrow books and magazines from his local library to study the game.  His mother bought him some second-hand golf clubs, and, with that, Maurice began his remarkable golf career at a nearby beach. Not a golf course… a beach. Joining a golf-club was beyond his means.
In the winter, he practiced mainly at home, putting into coffee cups across his living room. But in the summer 1975, he was full on at the beach, and, at odd times, also sneaked on to some golf courses, where he was promptly chased off.
It was towards the end of 1975 that he felt he was ready to play in "The Open" tournament, Britain's flagship "Major" international event, established in 1860 as the oldest and perhaps most prestigious golf tournament in the world. It may be called the "Open," but you have to be an excellent player to qualify.
In Maurice' view, because it was called an Open, literally everyone should have a chance to play. As such, he requested the application forms and was shocked when they asked for his handicap. He did not have one, as he was not registered with a club. But there was a solution. Maurice simply ticked the box labelled "Professional." He would later say, "I entered the Open as a Professional. My entry was accepted and that was it!"
In the summer of 1976, the big day came. He showed up for his qualifying round at Formby. Maurice had never played a full round of golf. He almost missed his tee time, having gotten lost while driving to the course. But he made it and headed to the first tee.
Right from the start, Flitcroft aroused suspicion from partner, Jim Howard, who later said: "Maurice was gripping the club like he was intent on murdering someone. I didn't think too much about this. And when he skied his first tee shot and it came down only 20 yards away, I thought it was nerves."
But when Maurice skewed his second shot into the rough and took several more attempts before his ball reached the spot of the other opening drives, Howard knew there was something wrong and alerted the Officials.
But they could not move Maurice off the course. And so he played on. Soon word had spread around that something unique was happening and a "crowd of two or three hundred people gathered to follow us as a curiosity," Howard remembers.
Maurice Flitcroft's final score was 121, which still stands as the worst ever played at an Open. In reality, it was probably even higher as "Maurice was in the sand dunes and nobody knew how many shots he took!"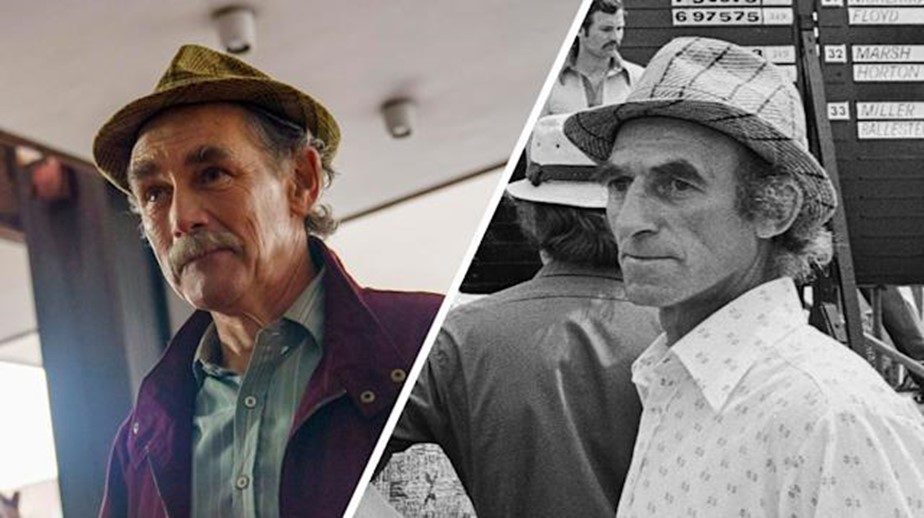 But Flitcroft made it to the front pages and briefly became a celebrity. Undaunted, he did not give up on his dream to win the Open. Over the coming years, he used different names and disguised his appearance with moustaches and wigs in an attempt to get back into the tournament.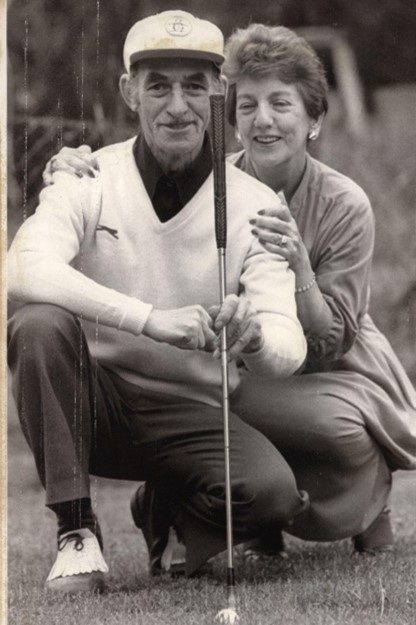 In total, he made 5 more attempts to get in as James Beau Jolley (Beau after his dog and pronounced Beaujolais because he "played like a fine red wine"), Arnold Palmtree, as a nod to golf legend Arnold Palmer, and as the brilliant Count Manfred von Hoffmenstal.
All these attempts failed, but in 1984 he made it as Gerald Hoppy, a Pro from Switzerland. Maurice's alias, Gerald, shot 63 for nine holes, a dreadful score, before officials realized they had another Maurice Flitcroft to deal with again.
"Imagine their surprise" Flitcroft later said, "when they discovered they had the actual Maurice Flitcroft on their hands."
By now, Maurice had become a legend.  Around the world, casual golf tournaments rewarding "not-so-good play", were named after him, most famously the "Maurice Gerald Flitcroft Member-Guest Tournament" in Blythefield, Arkansas, USA. In 1988, they invited Maurice over to the US and he "played actually quite decently."
Re-energized, he decided to try the Open one more time. And in 1990, he entered as Gene Pacheki. Some reports say the name was an homage to golf legend Walter Danecki and/or a play on words… "pay cheque." This time, Maurice "Paychecki" was a respectable three over after two holes before he was discovered and hauled off the course again.
Why am I telling this story?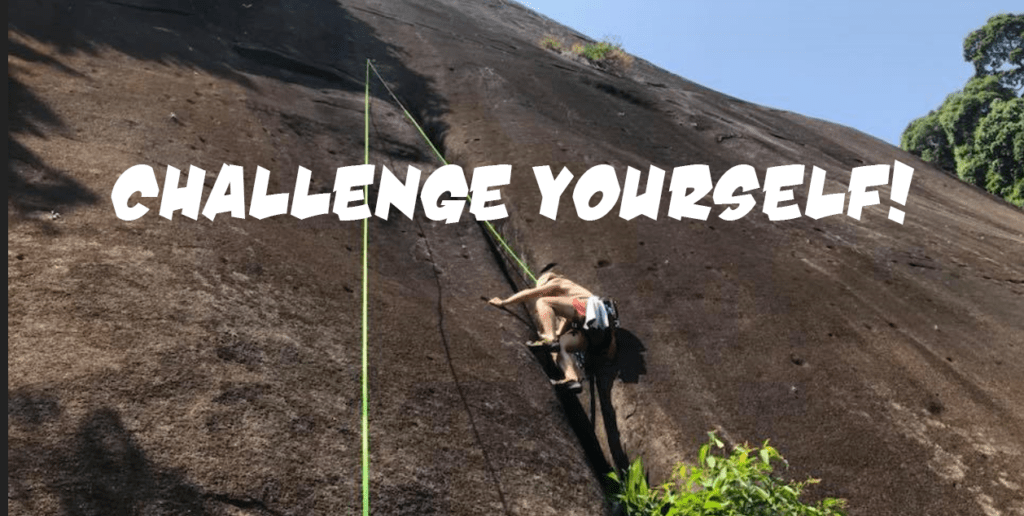 The year 2023 has started and some New-Years resolutions are probably already out the door. Let's not feel bad. Maurice's story reminds us life has certainly a light and humorous side to it and we can't get too caught up in the sturm and drang of life.
Therefore, let's not take things too seriously in 2023.
Let us allow for some good fun.
Cheerio
– Joerg