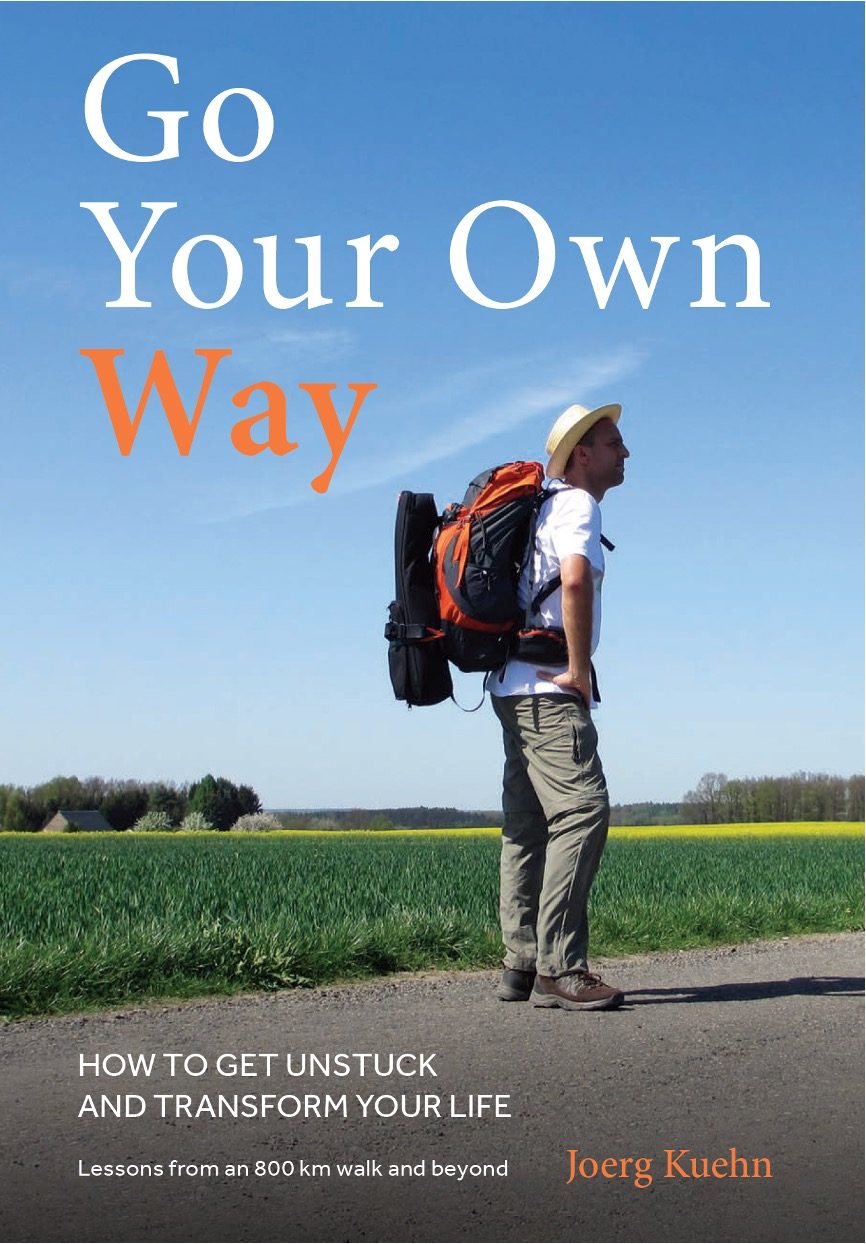 Go Your Own Way invites the reader to consider their own transformative path. Step by step, the book shares the author's journey of personal growth. After finding himself at a dead end in the fast-paced corporate world, the author embarks on a gruelling 800 km walk on the Camino de Santiago in Spain. Interwoven with captivating stories, and introducing innovative coaching tools for personal development, the book guides readers in crafting their own Life Compass to direct them toward increased fulfilment and joy.
"An inspiring and thought-provoking journey that resonates with the essence of personal growth and purpose. Go Your Own Way provides invaluable insights for those seeking to navigate the complexities of life while unlocking their true potential and developing a Life Compass for what truly matters."
Marcus Kuhnert, former Chief Financial Officer, Merck KGaA
Book information:
Title: Go Your Own Way – How to Get Unstuck and Transform Your Life
Author: Joerg Kuehn
ISBN:  979-8-89034-082-5
Available in Paperback via the below links:
Please note that the Amazon website may say "temporarily out of stock." As the title is provided via "Print-On-Demand", please put in your orders anyway, which should be confirmed usually a few days afterwards.
If you need any help to purchase the book in your market, please drop me a short email to info@jkcoach.com and I will support you.
for alternative sources: book-finder