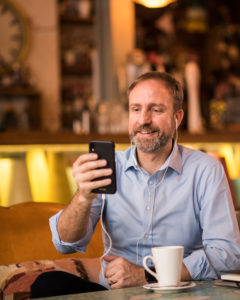 Team coaching helps with leading teams (with all its inherent challenges), keeping abreast of strategic choices and exceeding customer needs (whilst delivering financial results and managing all stakeholder interests) can become overwhelming.
Following the traditional principle 'a team is only a strong as its weakest link' I focus in my team coaching work with you and your organisation on the most important issues that need fixing, and need fixing first.
whether related to business strategy, organisational development or the ability to innovate and deliver against customer expectations, the tailored team coaching approach makes sure that we create a transparent, forward-looking and broadly connected approach which is effective for each individual and the whole, a key enabler for a high-performing team.
Team coaching is as distinct as each business or organisation with their unique challenges. There is no single approach as to how a coaching program is arranged, and we will usually begin with a telephone consultation. After that, a full analysis will take place, where we explore your specific situation and establish how team coaching could support you and your organisation in delivering targeted results.
I will summarise my thoughts in a comprehensive coaching proposal ready for your input and approval which then channels into a tailored program to get your business to where you want it to be. I work best within organisations helping leadership teams to act more effectively as decision makers and to implement the improvement plans swiftly and decisively.
I look forward to hearing from you and working with you and your team .
Testimonial:
"Joerg has been supporting the Marsh Asia 'Top Talent' program for the better part of two years now and the results have been excellent. Joerg has helped our participants as both a peer coaching circles coach (wherein he's conducted group coaching sessions) and as an individual coach to some of our more senior high-potential talents. For us, a good coach has to know our company, our people (and their challenges), and employ an effective approach to help our leaders face up to, and take action on, their most critical development needs. Joerg continues to exceed our expectations in this regard."
Daniel Mitchell, Vice President Talent, Learning & Diversity Leader Asia, Marsh