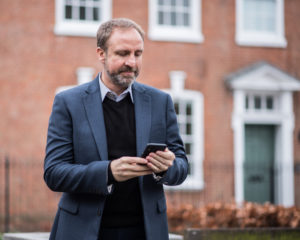 Business coaching helps to steer a successful business in our VUCA (volatile, uncertain, complex, ambiguous) world requires a lot of determination combined with the right expertise, knowledge and access to an effective network of resources that support you.
Whether your business is a small-standalone set-up, a medium sized enterprise or a division in a large corporation, you are likely to be faced with your own unique set of challenges and issues.
Challenges can include:
The ability to provide world-class customer service.
Filling the business development pipeline with sufficient prospect clients to provide you with confidence for the future.
The set up and/or management of your organisation, with its unique challenges on how to keep every individual happy, engaged and on a high-performance track.
In the end it most likely requires a very tailored approach to enable you to resolve those challenges systematically.
This is where my business coaching with its pragmatic, hands-on, personalised and bespoke approach can make exactly the difference that you need and provide you with comfort and inner peace that your business is on track and ready to meet its current and future challenges.
The experience and tool-sets of industry-leading corporations, which will be well adapted to your specific business situation combined with my deep-dive methodology, not only helps you with new insights and ideas, but also provides you with an additional pair of hands, allowing you to take a step back from your day-to-day work and implement the fine-tuning that will help you achieve your goals with working 'on your business' rather than 'in your business.'
My highly practical coaching support system covers a wide field of potential business challenges and can be further adapted to meet your specific needs. Here are a few examples of areas that I have helped my clients hands-on to drive breakthrough enhancements in their businesses :
Developing and implementing an effective strategic business plan.
Providing market research and creating a business development approach with a healthy and sufficient prospect pipeline.
Assessing the leadership team and creating an organisational development plan.
Reviewing and enhancing roles & responsibilities.
Implementing a system and process improvement project.
Effectively running a sales & operations planning process.
Enhancing recruitment profiling to bring the right and suitable talents on board.
Stopping attrition and creating an engaged, high performing, happy workforce.
Supporting M&A due diligence work and preparing/managing a comprehensive data room.
The list of areas I have covered over the years continues, but the most important difference in my business coaching centres on a pragmatic hands-on approach, which allows you as the business leader to step back and really make the difference you set out to make, and with that exceed your targeted business results now and in future.
Testimonial:
"Joerg has been working with us in his role as an external executive and business coach very successfully for more than 5 years now. I believe it is rare to find a coach who brings such a wide portfolio of experiences, talents and skills to the job. He combines an impressive corporate know-how from his international leadership roles with extensive coaching and organisational development skills.
As a result, he helped us with his friendly, pragmatic, empathetic and hands-on style to continuously enhance our organisation, processes and business strategies. This enabled us to quadruple our business over the last 5 years and cross the magic 100 $m in revenue, an achievement we are very proud of.
Joerg's biggest contributions have certainly been in the recruitment and successful on-boarding of top talent, the establishment of comprehensive business planning processes and the continuous organisational enhancements through his coaching of the leadership team and broader organisation."
Roland Grohmann, Vice Chairman of FORMIA Group.