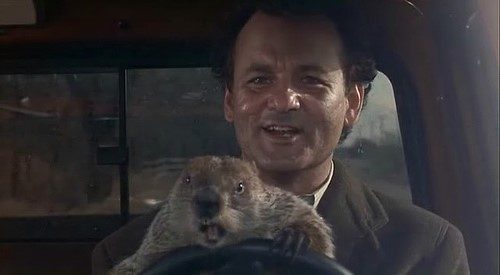 It was the first of February when weatherman Phil Connors, together with his producer Rita and camera man Larry, made their way from Pittsburgh to Punxsutawney, where, on February 2nd, a groundhog named Phil predicts whether spring will come early or winter will continues its icy grip for another 6 weeks. German speaking immigrants initiated the tradition of groundhog day back in 1887.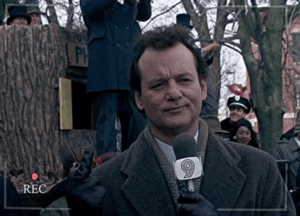 Connors makes no secret about his dislike for the trip, as he finds the small town with its narrow-minded people "so uninspiring." His plan is to get done with the groundhog day report quickly in order to be back in Pittsburgh for the 5pm news. But life has different plans for the obnoxious weather man as he enters an endless loop of waking up day after day at 6.00am to Sonny & Cher's, "I Got You Babe" … and the same day he lived through the day before … with the same people doing the same things.
That's how the movie Groundhog Day, starring Bill Murray and Andie MacDowell, starts out.
[Read more…] about 3 wonderful tips for our "groundhog-days"