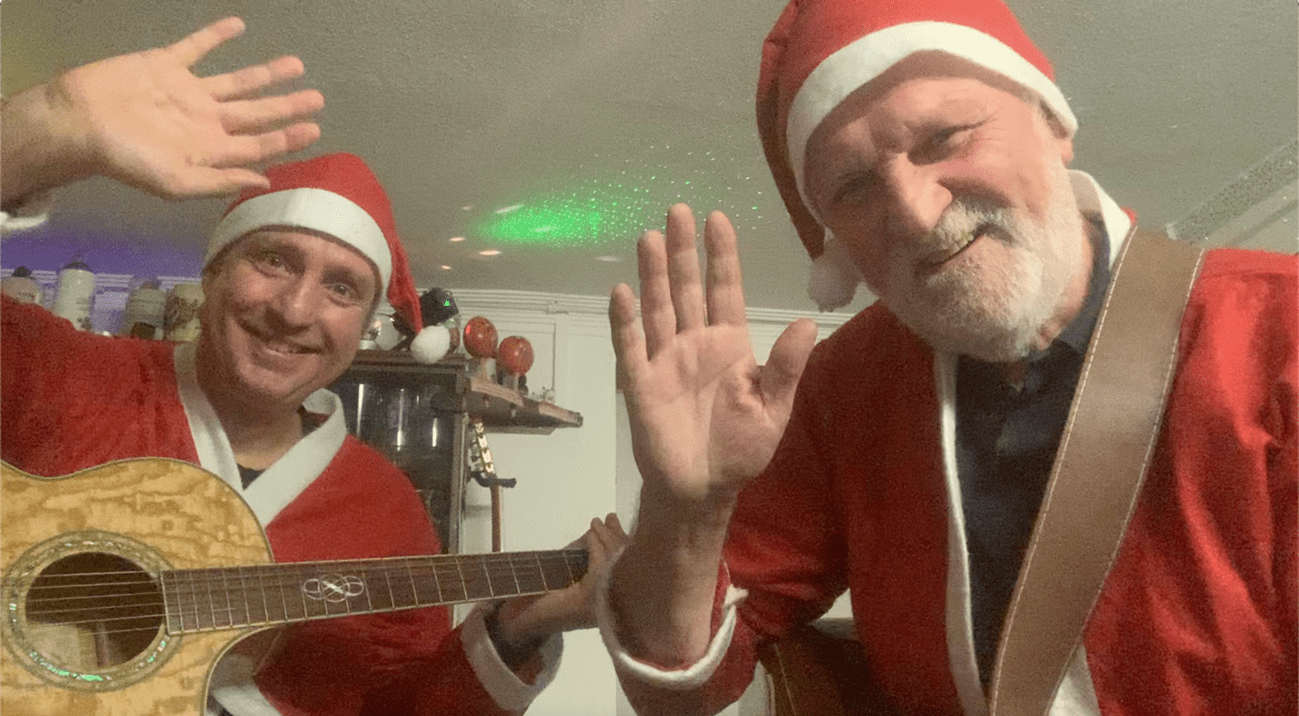 I was in a complete panic … sweaty, jittery, and close to throwing up … when I entered the audition stage in Singapore on a Thursday afternoon in March 2012. I had gone to the wrong venue initially and only made my audition slot with a desperate 1km sprint in tropical conditions. The 5 judges invited me to take a seat and told me they were ready whenever I was.
All my life I've had this dream. I wanted to play an instrument, bringing people together and have them sing along with a smile on their faces. And, all my life I had stood on many stages, usually slightly tipsy, telling myself one day I would be a musician too. But sadly, I did not do anything about it.
My good friend Sascha discovered my longing and during Christmas 2010, he bought me a guitar. But a busy job and terrible experiences during my singing lessons kept me from progressing at all towards my dream. (Sascha surely remembers my desperate attempts at rendering Hotel California, which made my singing teacher resign).
It was not until the end of 2011 when I suddenly discovered a perceived short cut… the ukulele. With only 4 strings, I was relatively quickly able to play 4-5 songs.  As part of my self-discovery and self-expression journey, I thought it was time to do some busking. "Naive" is probably far too nice a word to describe my expectations.
The way it works in Singapore, I had to apply for a busking audition first (see above). And this was how I found myself on that fateful stage in March 2012. My first song, Mr. Tambourine Man, went very well.  At least I thought so. For my second song, I could not afford to make many mistakes and so I only played it without singing. On my third song, Better Man, by Robbie Williams, I was about 15 seconds into it when one of the judges rang the bell and thanked me.
Walking off stage, I thought I was either super good or complete crap.  Three weeks later the official letter confirmed the latter. They thought my "strumming was good," but I had "to improve my singing."
I had failed.
Two years after that, I was back on the guitar when my good friend Mattias Hulting began to teach me some songs.  We even played a short "concert" together on my balcony. My learning curve was very steep and there were multiple times when I was practicing that our cat Sebastian ran to the door meowing desperately, trying to get out!
Still, I did not give up and continued with guitar lessons at Hark Music. But it was not until the end of 2019 that I would make some real progress. It was the 60th birthday of my brother-in-law, Juergen, in Germany, and I had gotten in touch with one of his friends, Ralf Schuricht, who is a seasoned solo entertainer, music professional and guitar player. I asked Ralf whether we wanted to play 2-3 songs together for Juergen as a birthday surprise and whether he would help teach me the songs.  A sweet 71 years old at that time, Ralf was game immediately, and via several telephone conferences and video exchanges, we practiced and got ready.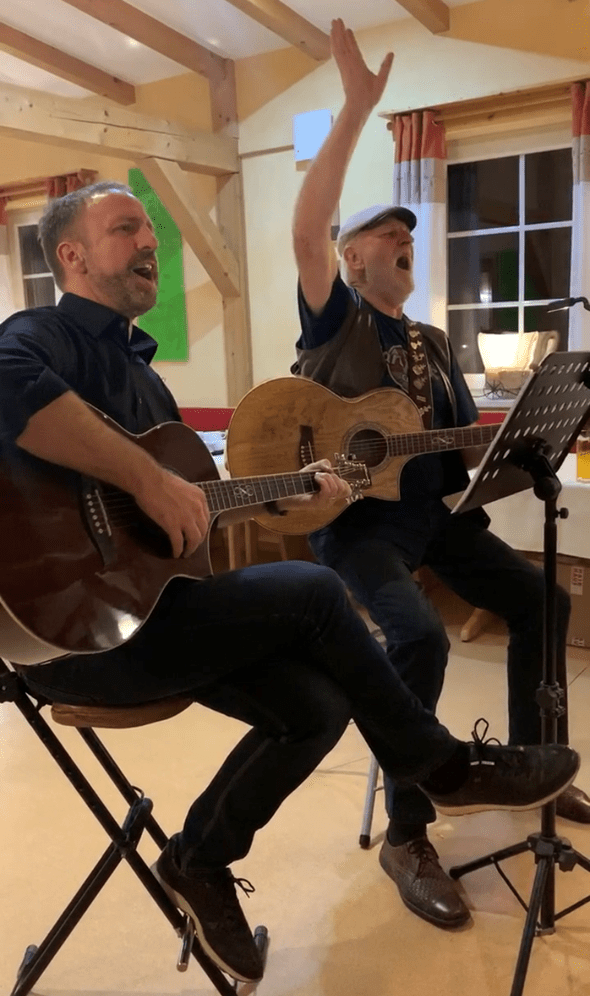 Our songs were a success. People smiled and sang along. I was very happy and touched. Would my dream come true? I stayed closely in touch with Ralf, and during my next visit we played some songs together in his music cellar. It was super fun.
Then Covid-19 brought the world to a standstill. In hindsight, this was my breakthrough. In February 2020, I phoned up Ralf and asked if he would want to establish regular WhatsApp calls to play some music together in these difficult times.
I was grateful that he took me under his wing. I was not very good, but it did not matter. Not only did Ralf teach me the chords, strumming patterns, the singing and rhythm, he also gave me the confidence I could learn it. At the same time, he, himself, started to learn new things by playing the harmonica and taking on a new music genre, inspired by our favourite band, Element of Crime.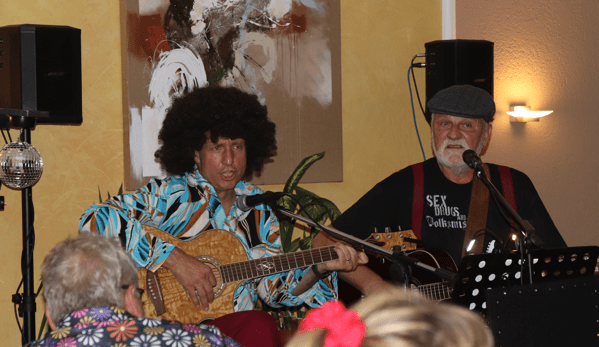 Three long years later, we played at my delayed 50th birthday party, and I now have evidence that 85 people were happily singing, clapping and dancing along to our songs. It was just wonderful. My dream had come true.
Not only had I learned the guitar and some basic singing, I had made a new friend. Thank You Ralf for taking me under your wing and teaching me the ropes. I look forward to continuing our bi-weekly sessions and doing many more rock concerts together.
Why am I telling this story.
It's coming on Christmas. Time to take a step back, reflect, and look at our dreams and wishes.
Whatever it is you wish for, please put it out there. Take some first small steps. Don't give up.  Let the universe (or Santa) help you achieve it.
In closing, I want to wish you and your families a Merry Christmas together with a Happy and Healthy New Year 2023.
And here is a little Christmas song the 2 Rock-Stars have recorded for you. Check it out!
Merry Christmas!
– Joerg