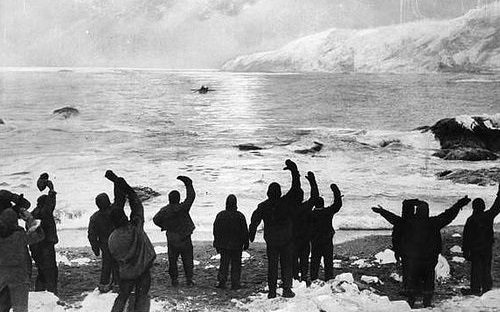 On the 5th of December 1914, Ernest Shackleton, together with 27 brave men, left South Georgia in the Southern Atlantic Ocean on a ship with the telling name Endurance.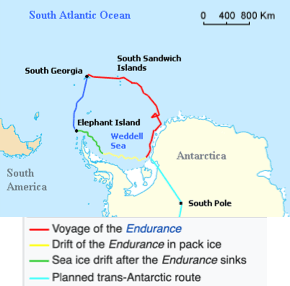 Their goal was to become the first to cross the Antarctic continent by foot… a gruelling 1,800 miles (2,900 km) journey.
But weather conditions were terrible, and on the 19th of January 1915, the Endurance became frozen in an ice floe, turning Shackleton's mission of exploration into a mission of desperate survival.
After drifting north in an icy lockdown for 9 long months, the violent movements associated with the breaking of the ice exerted extreme pressures on the ship.
On the 24th of October 1915, water began pouring in, leaving Shackleton no choice but to abandon the Endurance. For another 7 long and freezing months, with temperatures around minus 30 Degree Celsius, the crew camped on large ice floes, hoping to be carried to mainland.
But on the 9th of April, 1916, their ice floe broke into two and Shackleton ordered the crew into the three lifeboats in a desperate attempt to reach the nearest land.  After five harrowing days at sea, the exhausted men landed at Elephant Island, a deserted place far from any shipping routes, giving the men a low chance of rescue by means of discovery. But for the first time in more than 16 months spent in brutal icy lockdowns, they had solid ground under their feet. It must have felt good.
Yet they we far from safe, and so one of the lifeboats was launched on the 24th of April 1916, with Shackleton and another 5 sailors in an attempt to reach the South Georgia whaling station…830 miles (1,330km) away!
The small life boat sailed through the stormy waters of the southern ocean in constant peril of capsizing.
After 15 days of exposure to brutal conditions, in which they survived a Hurricane that had sunk a 500-ton steamer, they successfully landed on South Georgia's unoccupied southern shore. It's one of the most captivating sailing triumphs in world history.
But they still had to make their way to the north shore. Equipped with boots they had pushed screws into to act as climbing boots, a carpenter's axe  and 50 feet of rope, they somehow made the gruelling 32 miles (51 km) journey over extremely dangerous mountainous terrain in 36 hours. On the 20th of May 1916, the men miraculously reached the whaling station at Stromness. What an achievement!!
But there was no time to waste.  With the help of the Chilean government, two ships were dispatched to rescue the remaining crew. On the 30th of August 1916, all 22 men stranded on Elephant Island were brought to safety. No life was lost during this epic 21 months journey.
Why am I telling this remarkable story?
These days, it feels as if we need a lot of Endurance to get through the challenges we face, and I was wondering what kept Shackleton's men going?
One of the key things, beside the strong camaraderie, daily routines and Shackleton's tremendous leadership, was that the crew members had something they were looking forward to when the expedition was over.
Some were looking forward to "fantastic steaks," some for "a pint in the pub," and some longed "to stroll down High Street with their wives."  Whatever it was, in the evenings they exchanged their stories and wishes for the future. This is how they kept their hope alive… like a north star shining brightly in even the darkest, coldest, most hopeless hours.
So, what are you looking forward the most when we get past the COVID restrictions?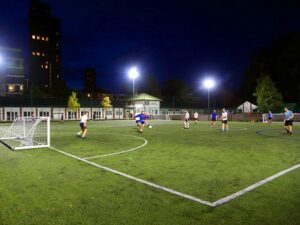 For me personally (and assuming travel may still be off for a while), I'm looking forward to playing 7-a-side football on Wednesday nights again. I miss the banter with the teammates, which actually starts several days ahead of the game while the line-up is being discussed on the WhatsApp chat.
I miss walking to the field with a good podcast in my ears, and I especially miss the one hour of rigorous exercise where everything seems to fall off my shoulders and there's nothing on my mind besides playing the game with the pure enjoyment of a kid.
I miss coming home, taking a hot shower, being totally exhausted and yet feeling so happy.  I even miss the next 2-3 days when my whole body aches and I wonder whether I'll be able to play again the following week.  But come Monday, I usually have a smile on my face, looking forward to doing it all over again. So, 7-a-side football on a cold Wednesday night is what I am looking forward to the most.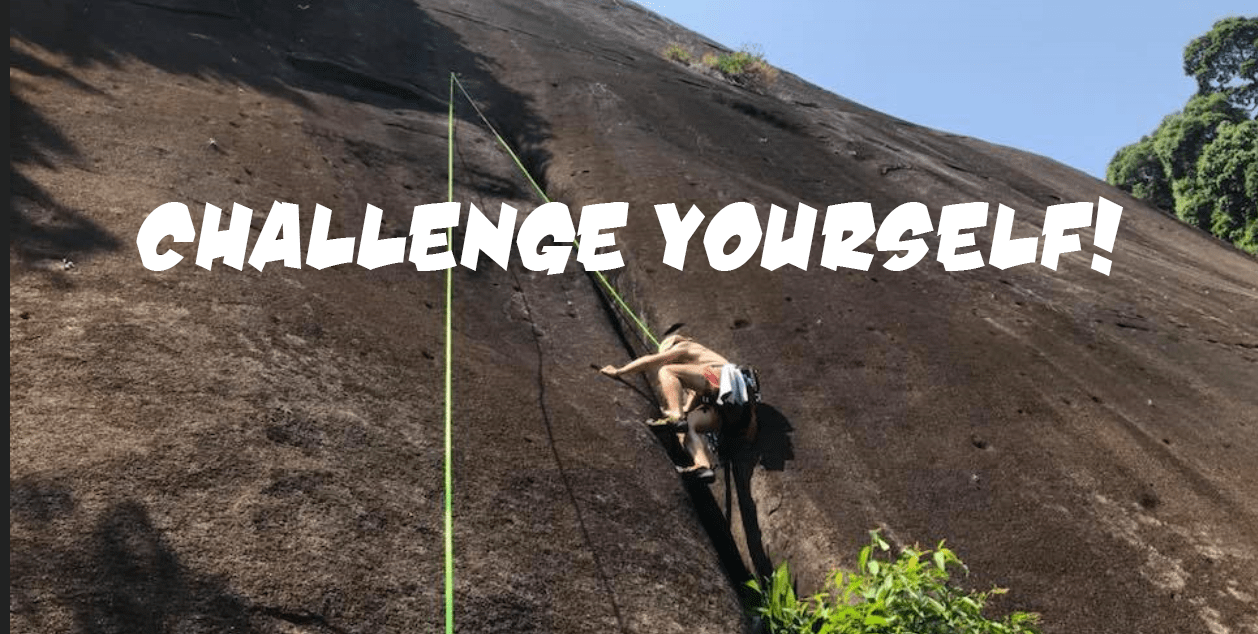 What are you looking forward to?
Paint it in your head and heart with as much detail as possible. Just as it was with Shackleton's men, a compelling vision of the future, along with actual plans for what you're going to do when the ordeal is over, is what gets you through the toughest times.
It also helps to keep reminding yourself that this too shall pass. COVID and lockdowns are not here forever.
Until then, keep calm and carry on.
Cheerio
-Joerg