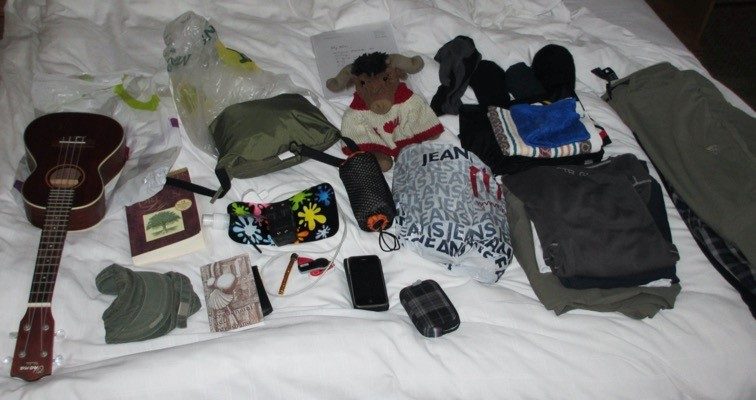 Eight years ago, when packing my bag for that daunting Camino De Santiago walk, the weight quickly added up to more than 20kg. I had no idea what it would mean to carry 20kg over a distance of 800km. Fortunately, a good friend of mine helped me reduce it to the absolutely essentials, weighing 10kg.
As you can see from the picture above, I got it down to 3 T-shirts + 2 shirts, 3 undies, 3 pairs of socks, and 2 pairs of walking pants + a jacket.  Combine this with a tube of travel-detergent and a few personal items, and that was all I took.  What you see proved to be sufficient for a 4 weeks pilgrimage, during which I honestly did not really want for anything.  The big lesson I learned was which material things are truly essential.
What do we really need?  Not that much.
As we are all more or less confined at home at the moment, I thought why not apply this lesson to "life in lockdown?"  We have some time to reflect on what needs to go in our backpack for day to day living during the crisis.  After all, there are a lot of things we can't do or have that we are used to doing and having.  So, let's look at what's really essential?