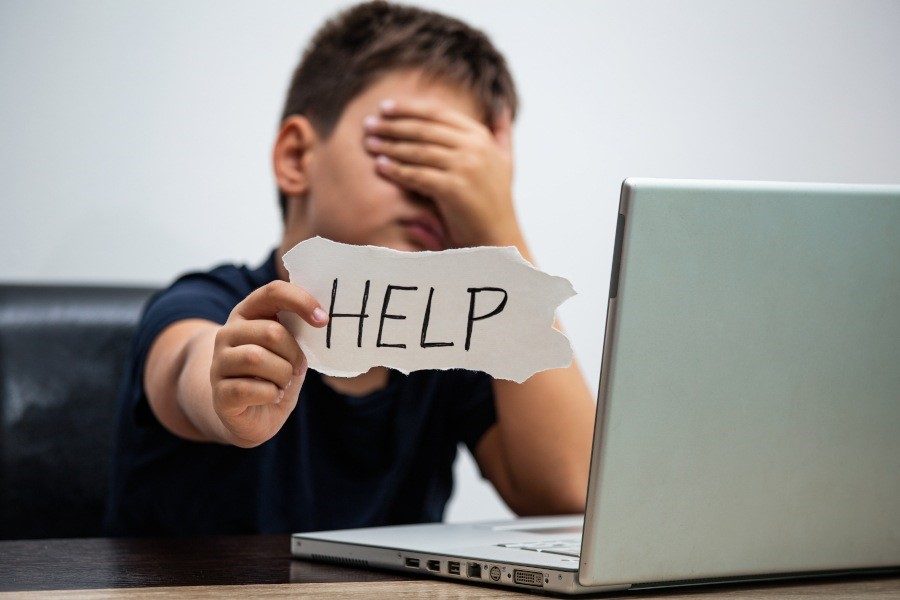 20 year old Jonny Benjamin was not well.  He had been diagnosed with a mental illness which caused him to slide into a severe depression, and, on a cold January morning in 2008, he decided to end his life. Dressed only in a T-Shirt, he walked up to Waterloo bridge in London, stepped over the railing, and was ready to go.
But all of a sudden, a stranger came up and started talking to him: "Hi mate, can you tell me why you're sitting on the bridge?"  Gloomily and hopelessly, Jonny replied he was going to take his own life.  But the stranger would not let go and kept talking to him. "Please don't do this mate.  Please don't do this.  Let's just go for a coffee.  Let's just talk it over." The stranger kept talking to Jonny in tones full of compassion, kindness, and genuine concern.
Eventually Jonny climbed back over the railing, was taken to a hospital, and went through a rehab program. The man had saved Jonny's life.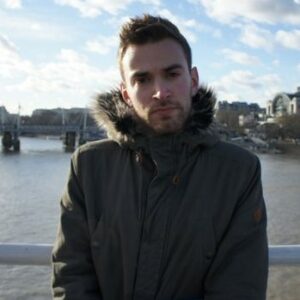 During his recovery, Jonny regretted never having the chance to thank the stranger from the bridge.  He couldn't, because he did not even know his name. Six years later, on 14th January 2014, Jonny decided to change that and launched the #FindMike campaign (using the name Mike as a "best-guess") with a short video clip of himself (Jonny) standing on Waterloo Bridge.
Within 24 hours, the clip was shared 43,000 times and viewed more than a million times. By the next morning, the campaign was picked up by ITV's breakfast show, propelling the story across the UK.  It gained further momentum with celebrities like Stephen Fry, Boy George, and Prime Minister David Cameron getting involved in the search. But the story didn't just go viral in the UK.  It began to appear on TV shows around the world.
Soon messages started to come in from people who thought they knew someone who might be 'Mike', and two weeks after the campaign started, with several false leads ruled out, the real "Mike" was found.  His actual name was Neil Laybourne, whose fiancée had seen the post.  She called her future husband right away.  Soon after , in an emotional and touching moment, Jonny (left) and Neil (right) were reunited and Jonny finally got the chance to hug the man who saved his life and say Thank You to "The stranger from the bridge."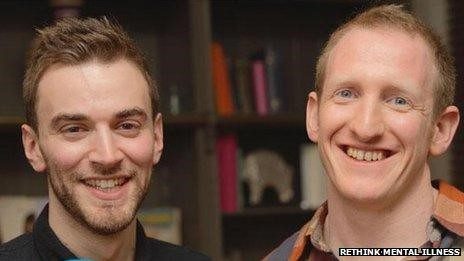 Sadly, many suicide attempts cannot be prevented.  Nearly 6,000 people commit suicide here in England and Wales, with 75% percent of them being men.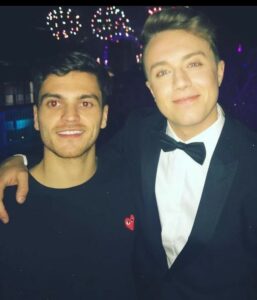 TV presenter Roman Kemp (right) lost his producer and best mate, Joe Lyons (left), who tragically took his own life last year.  Kemp made a moving documentary, "our silent emergency", where he talked to health professionals and interviewed young men who had lost friends through suicide.
What touched me the most was when Roman spoke to a group of teenagers from Belfast who had a friend Carl, "the class clown", who died in May 2020 at the age of 15.  None of the boys knew their mate was suffering until he was suddenly gone.  Discussing their feelings and working through the grief, they all agreed the only way to prevent such tragedies is to open up with each other in conversations and share what's really going on..
Another group of teenagers in Reading, who had lost their friend Ashley to suicide in 2017, came up with a remarkable rule among themselves, which they call the "two okays".  When asking each other how things are going, they always ask twice.  It goes like this:
"Hey man, how you doing?"
"I'm okay."
"How are you really doing?"
By using this simple practice, they create the opportunity for the friend to share what's really going on and not suffer through the "silent emergency" … feeling alone and bereft of hope.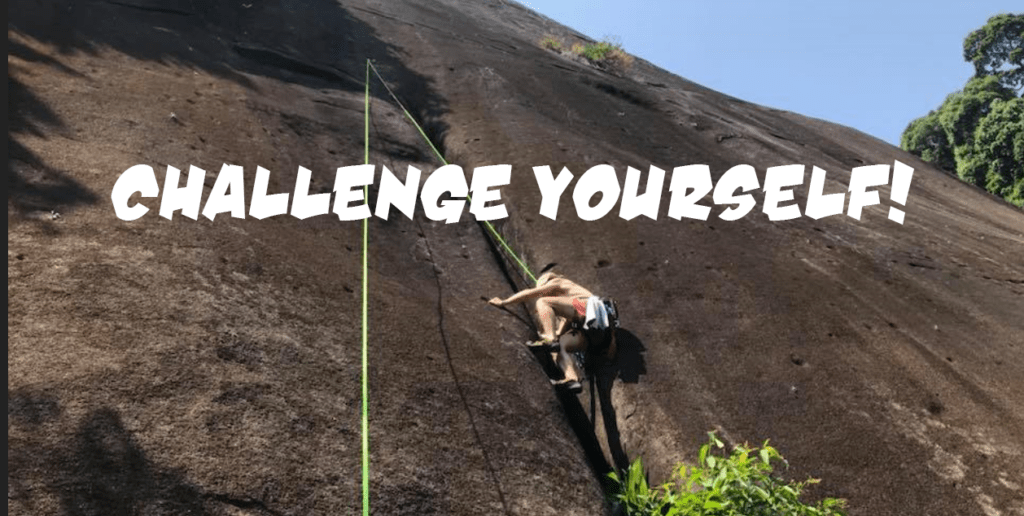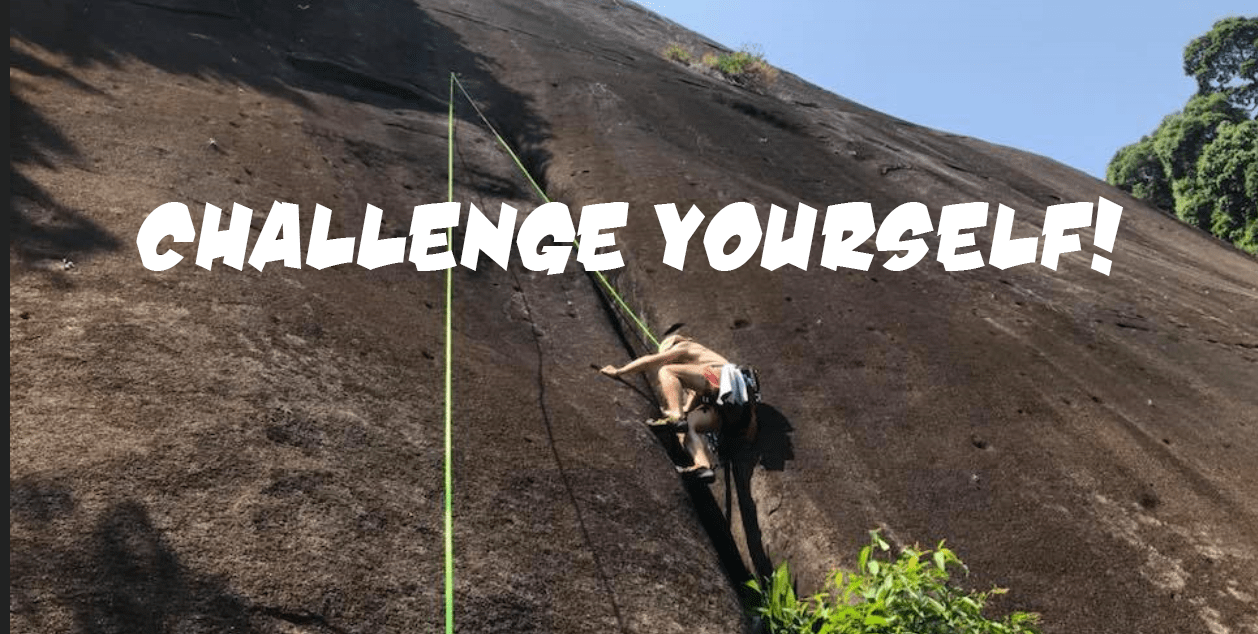 With COVID still having our lives strongly in its grip, some of our friends may be going through dark times.  My challenge and wish for you today is to reach out to a friend (or a stranger) and check in with him or her using the two okays.  Ask them how they're doing … and then ask them how they're really doing?
Simply talking to a friend, listening, and telling them you're there for them can make such a big difference.  Men, especially, often feel "a sense of entrapment"  and they think they can't share their thoughts, so it's hard to see a way out, which results in some taking their own lives.  It's tragic.  But if the simple act of opening the lines of communication is the key, all we have to do is let our close friends know that we are there for them if they ever needed to talk.
With this simple act of vulnerability and compassion, we just might make a big difference in someone's life.   Who knows, we just might save a life.
And if you see someone on a bridge…
-Joerg