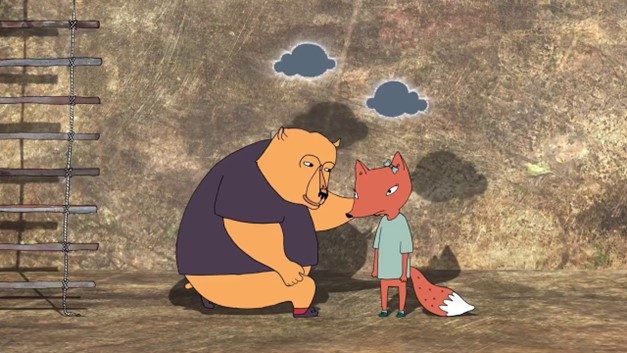 I had started to collect my 450 client-therapy hours towards becoming a UKCP registered Psychotherapist. It was tough, as I was exposed to psychological and personal challenges I was absolutely not used to as a Coach.
I was trying my best, but something wasn't working. Some clients came for a few sessions, then abruptly stopped. That was hard to take emotionally, and I began to question my ability to support psychotherapeutic clients.
As I was talking the cases through with my supervisor Steve, he leaned back, looked at me, and asked if I knew the story of the wind and the sun. I did not. It's quite profound.
"The wind and the sun were talking one day as they observed a man sitting on a bench. It was rather cold, so the man was dressed in a scarf and a coat. Out of the blue, the wind suggested a little challenge to the sun. The wind said, "I'll bet I can blow that man's coat off."  The sun scoffed. "I'll take that bet and I raise it. You can't do it … but I can." 

"You?" said the wind.  "What power do you have?  No way."  And so, the contest was on.

The wind began to blow in chilly winds from the north. The man tugged his coat up tighter around his neck. So, the wind kicked up the intensity of the wind speed a few notches. As the wind blew stronger and stronger, the man struggled to sit upright on the bench. The more powerfully the wind blew, the tighter the man wrapped his scarf and coat around himself. Now, the wind was blowing at full force and it was freezing cold. The man, gripping the bench with both hands, pulled his knees up and huddled in a kind of ball in a desperate attempt to keep from freezing. No way to take of his coat! The Wind had failed.

Now it was the sun's turn.

[Read more…] about How to support someone in a really difficult place?