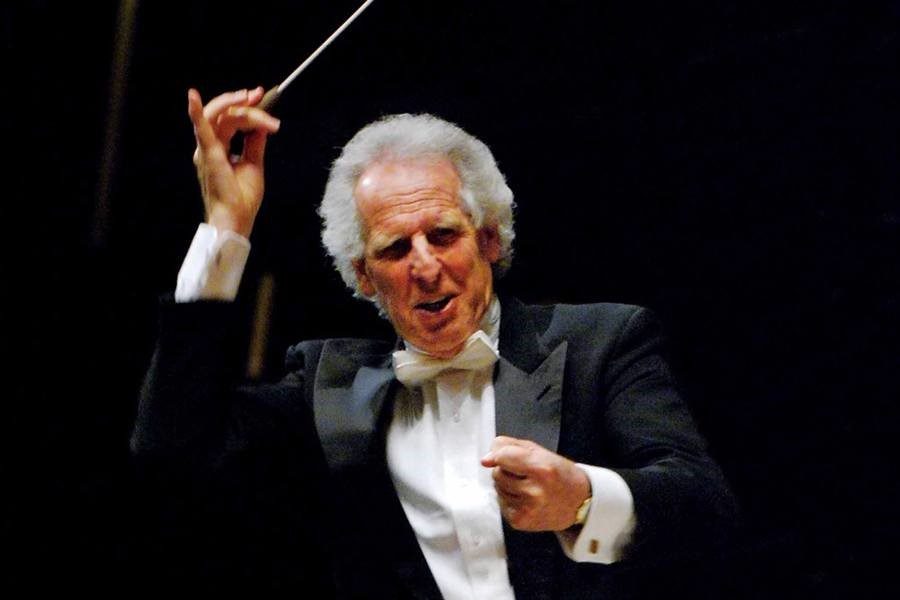 Benjamin Zander is a conductor for the Boston Philharmonic Orchestra and a professor at the New England Conservatory of Music.  For more than 25 years, he faced the same problem.
He noticed most of his new students had this nagging voice in their heads, saying things like, "Oh Lord, this guy must be really good.  No way I can be as good as he is.  And what if I'm not?  What if I'm not very good at all?  I'm not sure I can do this!…"
The result?  Zander noticed many of them would not reach their top potential.
Why?  It wasn't a lack of effort.  They worked frantically, but not from a good mental and emotional place.  They stayed in a constant state of anxiety and fear over how their performances might be judged.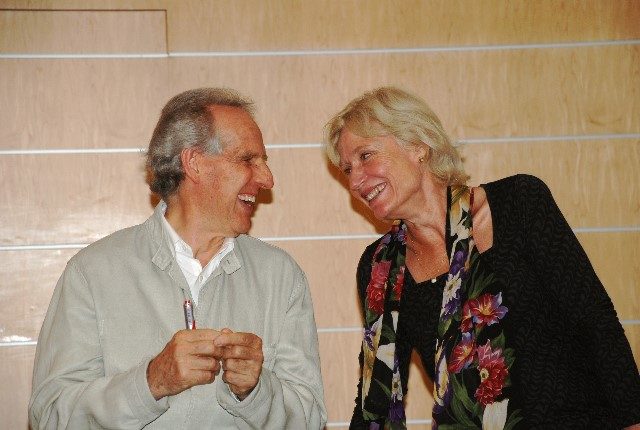 One night, he sat down with his wife, Rosamund Zander, who is a family therapist and executive coach, to talk about what could be done to help his students.  The idea they came up with was strange … both intriguing and revolutionary at the same time:
Let's give every student an A right at the beginning of the course!
Zander's condition for awarding the A was that every student had to write what he called a "Grade A Letter" in the first 2 weeks of the course.
The letter began with "Dear Mr. Zander, I got my A because…" and followed with as much detail as possible about how they were able to achieve this "extraordinary grade" and why this was "so important to them."
In writing their letters, Zander said students had to "place themselves in the future, looking back to report on all the insights they acquired and the milestones they achieved during the year, as if those accomplishments were already in the past.
Everything must be written in the past tense. Phrases such as, 'I hope,' 'I intend,' or 'I will' must not appear."
Now, Zander doesn't say what happens when his students did not pull their weight.  Some of them likely didn't perform very well.
But with the problem of self-doubt removed or largely dissolved and the fear of failure erased or greatly diminished, the students were much more able to let go of negative thought patterns and focus on "progress versus perfection."
And that was the goal… to eliminate the element of judgment, whether internal or external, so the students could let their creative energy flow and perform to the best of their abilities… unafraid of failure… unbound by self-doubt.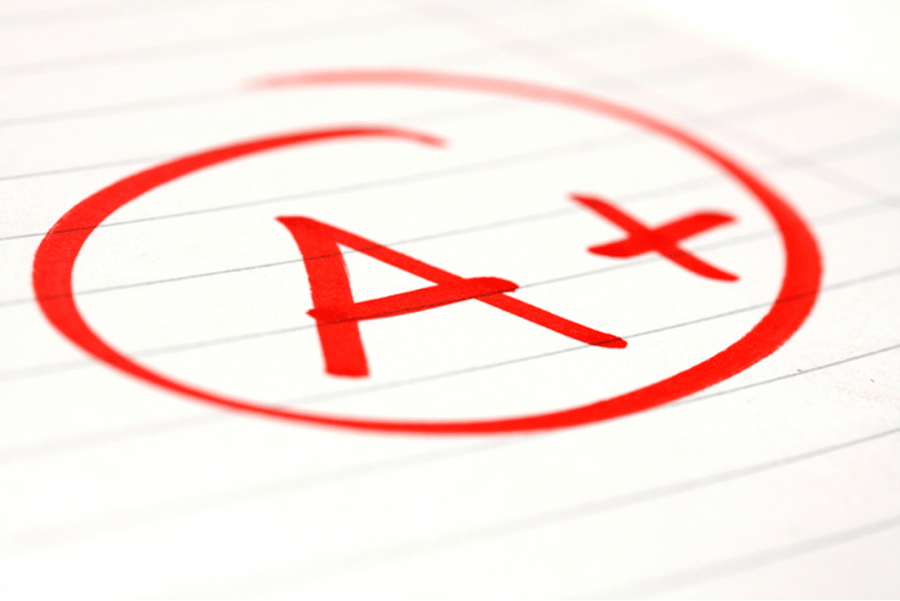 Did it work?  We don't have all the details, but how could it not work … when the students were able to relax, believe in themselves, and find their true voices?
Looking at some of the research in this area, it becomes clear that Zander's approach was leveraging 2 important drivers of success that come into play when we set out to achieve certain goals:
According to a study done by Psychology Professor Gail Matthews, we're 42% more likely to achieve certain goals when they're written down.
Zander connected the letters to the WHY of the students, linking the students quests to their personal values and purposes.  According to research, connecting our goals to what matters most to us enables us to prioritize and even make the necessary sacrifices to achieve those goals.  Anchoring to what really matters helps to get us through difficult times, which substantially increases our odds of success.
I applied the concept and wrote a Grade A letter to myself describing why the thesis I need to write this year to become a UKCP registered Psychotherapist in 2023 was so well received.  The fact is I've been struggling for several weeks now to nail down a topic and was doubting whether I would ever be able to pull this off.
Writing it all out in a Grade A letter, made me:
Realize what needs to be done, which gave me both more clarity and an insight on how to get started
Feel what I'll feel like when it's completed, which gave me the motivation to get started
Connect the project with my purpose of "making a positive difference in people's lives as a coach and therapist. That's the fundamental driver that will keep me going until completion!
While it may be a long and rocky road to the finish line, the notion of producing something I am proud of and further growing as a person, coach and therapist is inspiring.  Plus, now I'm really looking forward to creating more exposure of my work and reaching a broader audience.  Doubt has turned to an enjoyment of possibilities.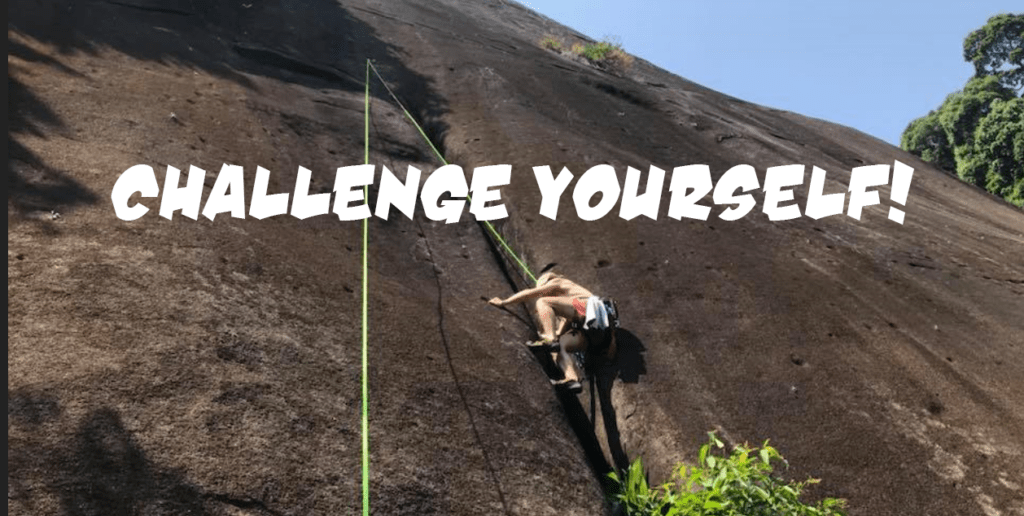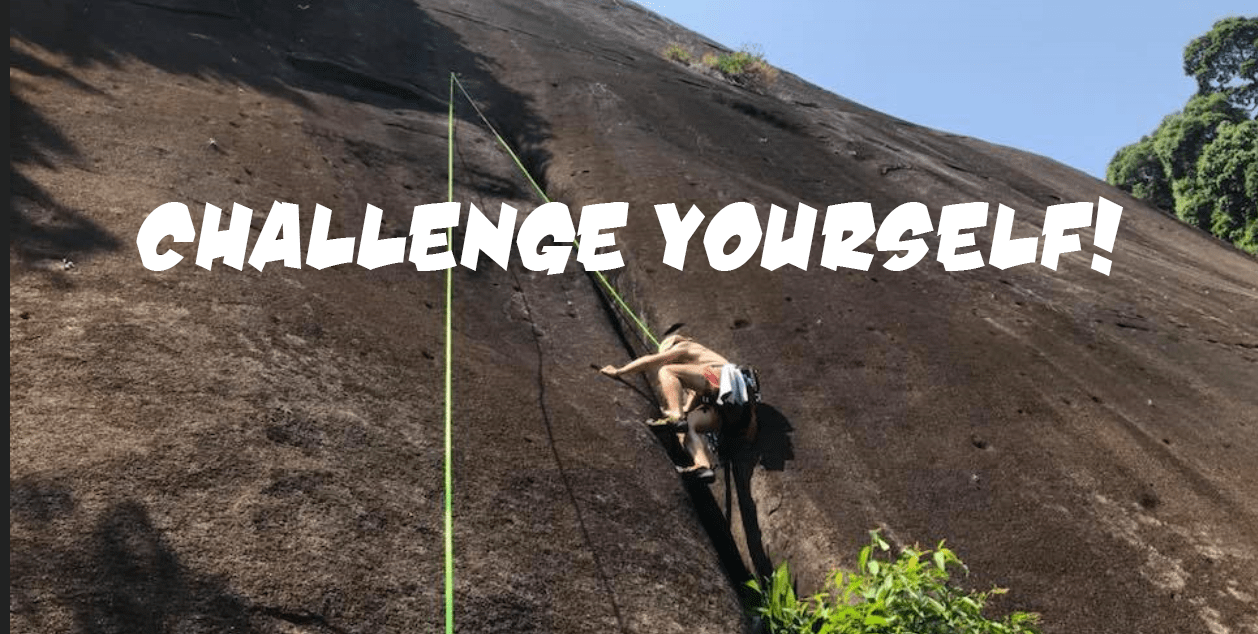 I invite you to give yourself an A for one specific thing you want to achieve this year and describe it in a letter.  Write it as your future-self, outlining why you deserve this exceptional grade in as much detail as possible.  Capture what you did, what hurdles you overcame along the way, and, most importantly, how amazing it felt when you reached your goal.
Almost everyone underestimates their own personal power… the ability to create and influence and achieve.  Almost everyone experiences the voice of self-doubt.  But all you need to do to tap into that positive energy and rise above the negative chatter is to boldly describe how you already have… in writing!
Just pick one specific achievement you are targeting for this year and let the magic begin!