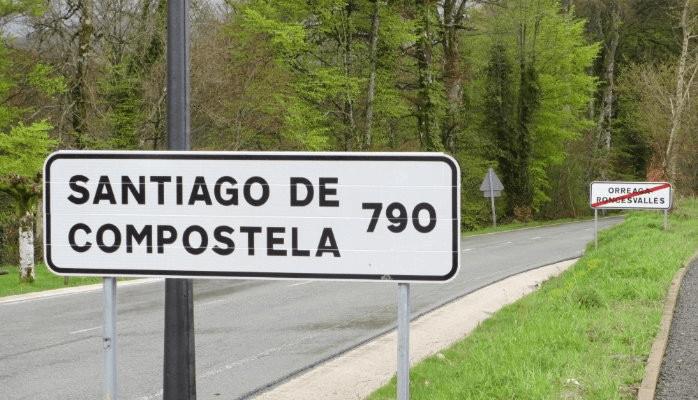 Daniel Goleman's quote "Exceptional leaders distinguish themselves because of superior self-leadership" inspired me to share some self-leadership lessons that I learned during an 800km walk.
Nearly 8 years ago I asked my manager at P&G whether I could take 4 weeks off to "take a walk". Initially he said "no" but eventually gave me the green light. I had worked in supply chain management for 17 years and it was the first time I took 4 weeks off.
I wanted to walk the Camino De Santiago, a more than 1,000 years old pilgrimage in Northern Spain. People walk the "Camino" (The Way) to pay their respect to the Apostle St. James, but also to find new direction and hope in their lives. Before walking those 800 kilometres, I had no idea what a huge impact it would have on my life. Two years later I quit my job and started a new career and life as an Executive Coach. Looking back, I realized that the experiences I had on the Camino gave me the courage to take this step. I am glad to be able to share some of the 5 (sometimes hard) lessons I learned.
1. Be clear what you really – really– need to be successful
As I prepared my walk I planned to bring all kinds of things that would have added up to at least 20kg. However, a good friend, and Camino expert, drastically reduced my luggage to 10kg. At first, bringing only 3 t-Shirts, 3 undies, 3 pairs of socks, and 2 pairs of walking pants did not seem enough. Adding a tube of travel-detergent made me realise that it was more than sufficient. Not even one full day on the Camino I was extremely grateful for my friend's advice because even the 10kg felt like I carried a whole Marks & Spencer store.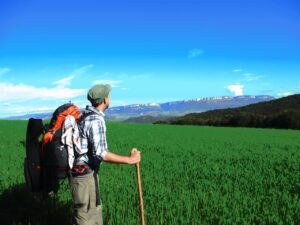 Many leaders struggle to keep their focus while managing their often complex day-to-day challenges. Continuously asking yourself the question "what is really, really, needed in this situation" can be a good way to avoid over-weight baggage and stay vigorous and effective along the business journey. P&G's recent decision to shed 100 of its 180 brands (that together only contributed only 10% of sales and 5% of profit!) is a great example and reminder to get, be, and remain focused. In coaching, I use several tools that help clients to identify and get rid of unneeded "baggage" in their company, career, and/or personal life.
2. Know your destination
On my first day of walking I passed the above traffic sign. Back then I had no idea what would await me, whether I would be able to make it, and how far 790km -on foot- really are. Although I could not see my destination and got lost occasionally it was very clear to me where I was going. And knowing that every step I took brought me closer to Santiago De Compostella was crucial for staying motivated.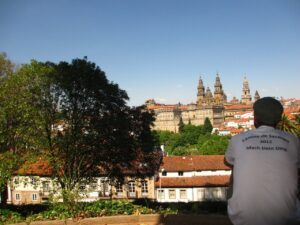 In uncertain times, leaders often struggle to see their destination clearly . It takes effort, imagination, courage, and experience to develop a vision that is challenging and encompassing, yet realistic. One of the reasons why leaders sometimes fail to reach their goals is because they set "Not-Big-Enough-Goals" or are unable to assess their progress. In coaching, we start the session with defining the client's objectives for that session. Goal setting requires quality time and sometimes, this step might take up 60 to 70% of the session. Allowing sufficient time is important, as by then coachees have explored their true needs, wants, and possibilities to such an extent, that putting an action plan together becomes rather straightforward.
3. Have a goal for each day and celebrate it
After a few days of walking, an enormous peace settled inside myself. I realised that having daily goals to reach a specific destination provided me with a tremendous sense of calmness and accomplishment. Meeting daily goals, combined with the daily routine of celebrating the day's success with other pilgrims over dinner, made the Camino De Santiago such a simple yet fulfilling experience. The hectic business life sometimes obscures business leaders' daily goal progress and achievement.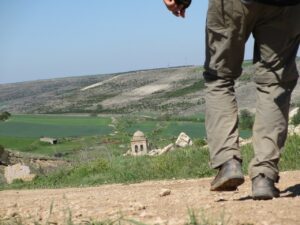 Hence, sometimes we may not feel calm or accomplished after a day on which we, in fact, made tremendous progress. As coach, I help my clients to find their own indicators of success by creating daily productivity habits. Powerful shifts can happen when you start the day working on 2 key priorities before even looking at the first email. Using this technique boosts your productivity and may elicit feelings of accomplishment as early as 10AM, which will shed a positive light on the rest of the working day. Try it!
4. Hold your own, know your name, go your own way
Along the way a sound track came up randomly on my iPhone: "The Details in the Fabric", sung by Jason Mraz. It felt like a gift from the universe as it fitted so well with the Camino. Especially the lines "if it's a broken part replace it, if it's a broken arm then brace it, if it's a broken heart then face it".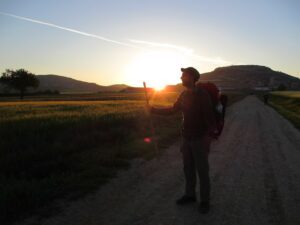 It became my mantra, as walking the Camino by myself confronted me with my personal fears, helped me face them, and to accept myself, for who I am. Many leaders struggle with old fears or unmet needs that prevent them from reaching their full potential. Discovering and facing those fears and needs can be a big relief and may allow them to make peace with their own "details in the fabrics". In coaching, I help clients to find those "details" and help them accepting and addressing them to increase their self-leadership capacity. With growing insights in the "details in their fabric", they have a chance to become better leaders for themselves and their organization.
5. No destination is too far with a friend at your side
The German Comedian Hape Kerkeling described The Camino as "… hard and wonderful, a challenge and an invitation, which destroys and empties but also completely rebuilds you."
Exactly half way through the 800km, I doubted whether I would be able to complete the walk. My blisters grew to a size I had not experienced before and my shoes started to dissemble. What helped me to continue, despite the pain, discomfort, and fatigue, was the camaraderie and support from fellow pilgrims.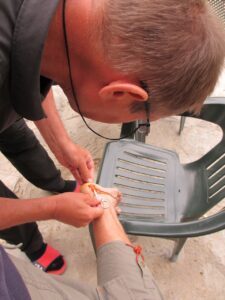 Walking together, sharing stories, exchanging smiles, or simple greetings such as "Buen Camino" prevented me from giving up. Ultimately, an experienced fellow pilgrim took care of my blisters. In doing so he gave me the opportunity to finish the walk. I am still grateful for his selfless act of solidarity and care. Being in business and climbing up the ladder often leads to loneliness. Therefore, it is important to have a support network, which helps us maintain a positive outlook and hold a steady course. A functioning family life and a solid network of friends, mentors and coaches is crucial on the way to success.
As a coach, I walk parts of the "Corporate Camino" with my clients. We share stories, insights, and sometimes a laugh while we develop solutions for the "corporate blisters", which makes their journey easier and more joyful.
-Joerg