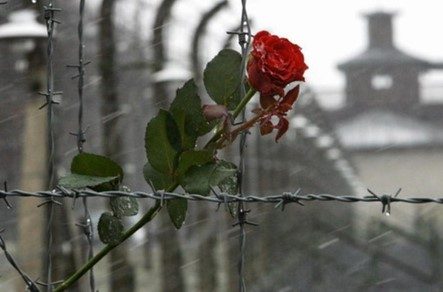 Nine months after he had married his wife in 1942, the Austrian psychiatrist Victor Frankl and his family were captured by the Nazis and transported to the Theresienstadt Ghetto – a waystation en route to the extermination camps. They were forced to abort their unborn child, and Frankl's father died only months later of starvation and pneumonia.
In 1944, together with his wife and 1,500 other inmates, Frankl was placed on a train. They assumed they'd be transported to one of the Nazi armament factories to be used as forced labour. After days cooped up in the windowless wagon, one of the inmates glanced at a signpost outside. What he read out made the desperate passengers shiver with fear. "Auschwitz!," he screamed in disbelief.
Separated from his wife upon arrival, Frankl was a man without any connection to his former life.